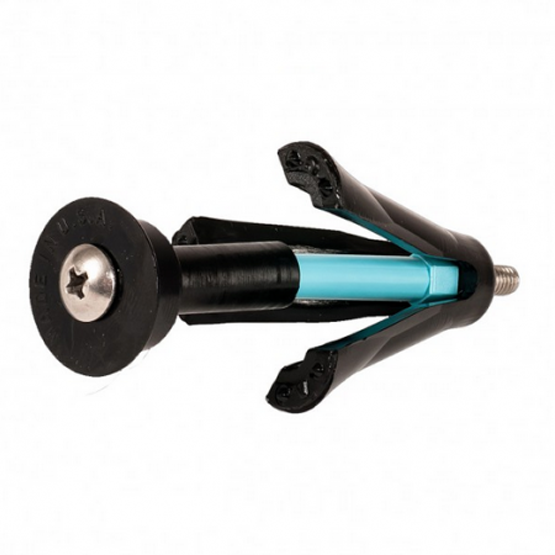 Master Anchor Super Duty Pack of 2.
£26.11 ex.VAT (£31.33 inc. VAT) per unit
The MAWSD35 WINGITS®, World's Strongest Fastener®, great for mounting flat screen tv's**, bath partitions, diaper changing tables. Uses 10-32 x 3 1/2" Stainless Steel screws. Eliminates the need for structural blocking, NEVER loosens and rated up to 136kg., used for mounting wall accessories. Made of Stainless Steel / structural plastic construction, Water-resistant, Fire-resistant and Handles vector forces 360°. **Recommended for low-profile and tilting mounts (not full motion mounts). It can install into any hollow wall in just minutes with use of a drill and our APACHE200™ 3/4″ or other equivalent 19mm drill bit. Patented World Wide.Master anchor super duty.
Sold as pack of 2.
186 in stock (also available on back-order)